weBoost Drive 4G-X OTR
Drive from sunrise to sunset, taking the long haul all across North America—confident in the knowledge that cellular connectivity won't be an issue with weBoost's Drive 4G-X OTR Signal Booster. The weBoost Drive 4G-X OTR is designed to enhance signal coverage for semi-trucks and trucks.
Off-road enthusiasts also rely on the Drive 4G-X OTR to maintain cellular connectivity in remote areas; with its rugged, all-weather trucker edition omni-directional antenna along for the ride.
Drive 4G-X OTR enhances all available network speeds for all major US carriers—allowing you to enjoy the freedom of the open road as you stay connected to loved ones back home. It boosts existing signal strength with 50 dB system gain—the maximum amount allowed by the FCC. Once installed, the Drive 4G-X OTR enables drivers and passengers alike to experience fewer dropped calls, better voice quality, faster data speeds, increased hotspot capability, and improved audio and video streaming. The Drive 4G-X OTR kit includes the 50 Ohm 4G OTR omni-directional trucker edition antenna for high-performance—along with a 3-Way mount for placement with any semi's horizontal and vertical bars (up to 1" diameter) or on its surface, 13¼ x 5/8 mast extensions, and a CLA power supply.
From coast to coast, the Drive 4G-X OTR works hard to deliver the best cell signal possible.
5G Ready - weBoost boosters will work for the next decade and beyond.
Features
Boosts signal for all U.S. cell carriers


Friendly, U.S.-based customer support


All components needed for installation in one package


Simple instructions and DIY installation


FCC Certified


Assembled in USA – 2-year warranty

Benefits
Extends cellular signal range
Boosts voice & data on all networks up to 32x
Fewer lost connections and better audio quality
Faster data uploads & downloads
Up to 2 hours additional talk time in weak-signal areas
How It Works
Signal boosters increase cell signal by collecting signals with a powerful antenna, delivering those signals to the booster, amplifying the cell signals so your devices receive them, and delivering your device's boosted signals back to the cell tower.
The booster reaches out to the cell tower to access voice and data signals.
The booster receives the outside signal, amplifies it up to and sends it to the inside antenna.
The inside antenna broadcasts the boosted signal to devices inside the vehicle.
Specs
Model Number:
470210
Frequency
Band 12/17
700 MHz
Band 13
700 MHz
Band 5
850 MHz
Band 4
1700/2100 MHz
Band 2
1900 MHz
Max Gain
50 dB
Power Req
6V/2A
Connectors
SMA Female
Dimensions
21.75 x 1.50 x 3.50
Weight
4.968 lbs
Price
$

 

499.99
In the box
Each device comes with everything you need for a complete installation. You can also pick up extra parts to extend your installation, if you need help, just give us a call.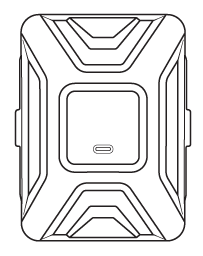 Drive 4G-X (470210)

Outside Antenna (304415)

Power Supply (859913)
Inside Antenna (314401)