Please contact us to get current pricing and availability for Alu-Cab products.
Click Here to see some of the great products! We have access to much more.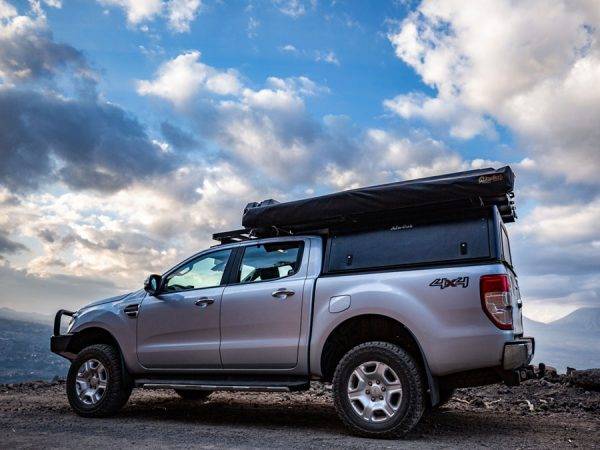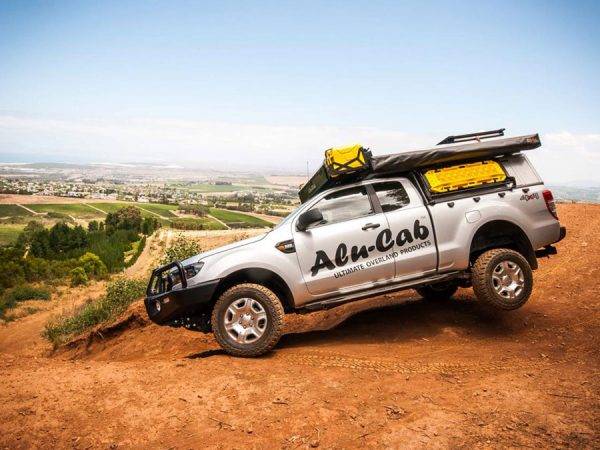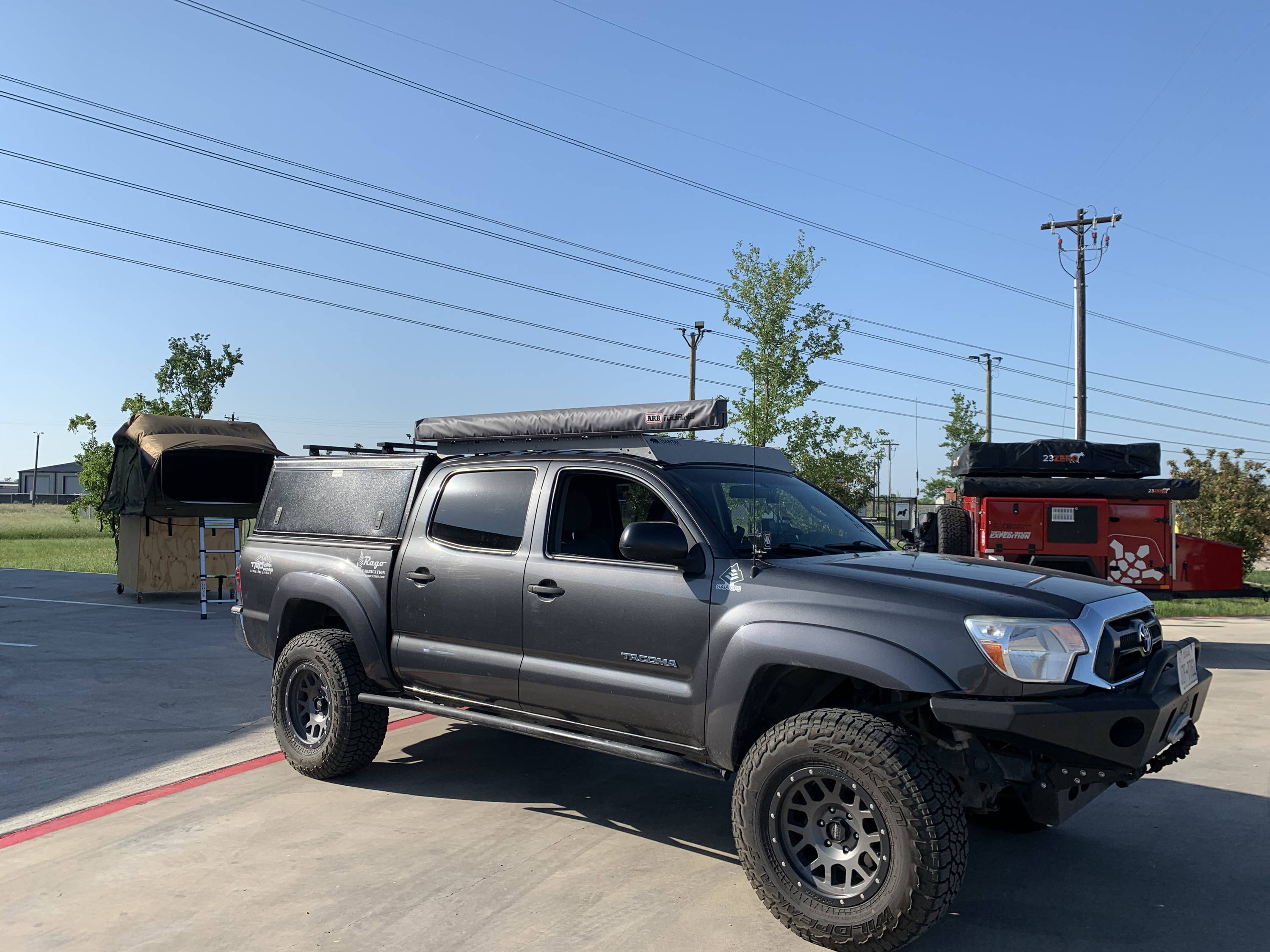 There are no rules to overlanding. What works for one person, may not work for another. In much the same way, a family of four may have camping requirements that differ to those of a retired couple. Your needs, and therefore your vehicle, are constantly evolving to suit your lifestyle.
But, much like any evolutionary process, your vehicle's ability to adapt to these changes is based on sound building blocks, and we believe that no overland solution is more fundamental to the success of the journey than an off-road canopy.
Safety and shelter are critical aspects to living life on the road. In more ways than one, a good canopy should combine these elements in a way that is not only easy to use, but also adaptable to change.
Back in the 1990s, when we started building the first-ever aluminium adventure canopies, we knew from our own travel experience that three factors are vital to the success of vehicle-based travel and/or overland equipment. These are weight, strength and versatility.
The trick is to find a solution that offers the best combination of all three. Until engineers start building passenger planes out of fibreglass or stainless steel, we're going to stick with the material that offers the best possible (and most economical) strength-to-weight ratio: Aluminium.
But, aside from the obvious strength / weight benefits, we favour aluminium for its unsurpassed corrosion-resistance, its UV stability, its repair-ability, and its flexibility – essential qualities in any off-road environment.
We also know that the versatility of a canopy is very much dependent on its substructure, as well as its ability to house a rooftop tent, load bars, built-in kitchen unit, or any other bolt-on accessory. We've spent almost two decades designing, refining and building our canopies to fulfil your every need and adaptation, whether you're a diehard adventure traveller, surfer, fisherman, mountain biker, or even an occasional camper and business owner who uses his rig for work and leisure.
But don't take our word for it: simply look at the 4×4 rental market, where Alu-Cab canopies are the preferred choice for Africa's harshest terrain. In most cases, these canopies outlast the vehicles they're fitted to, and jump from one rig to the next in an ongoing fleet update.
For this reason, we don't think of our canopies as just another accessory… we view them as evolutionary building blocks for a lifetime of adventure; whether you're a family of four, a retired couple, or loan-star traveller, your Alu-Cab canopy can adapt to the journey.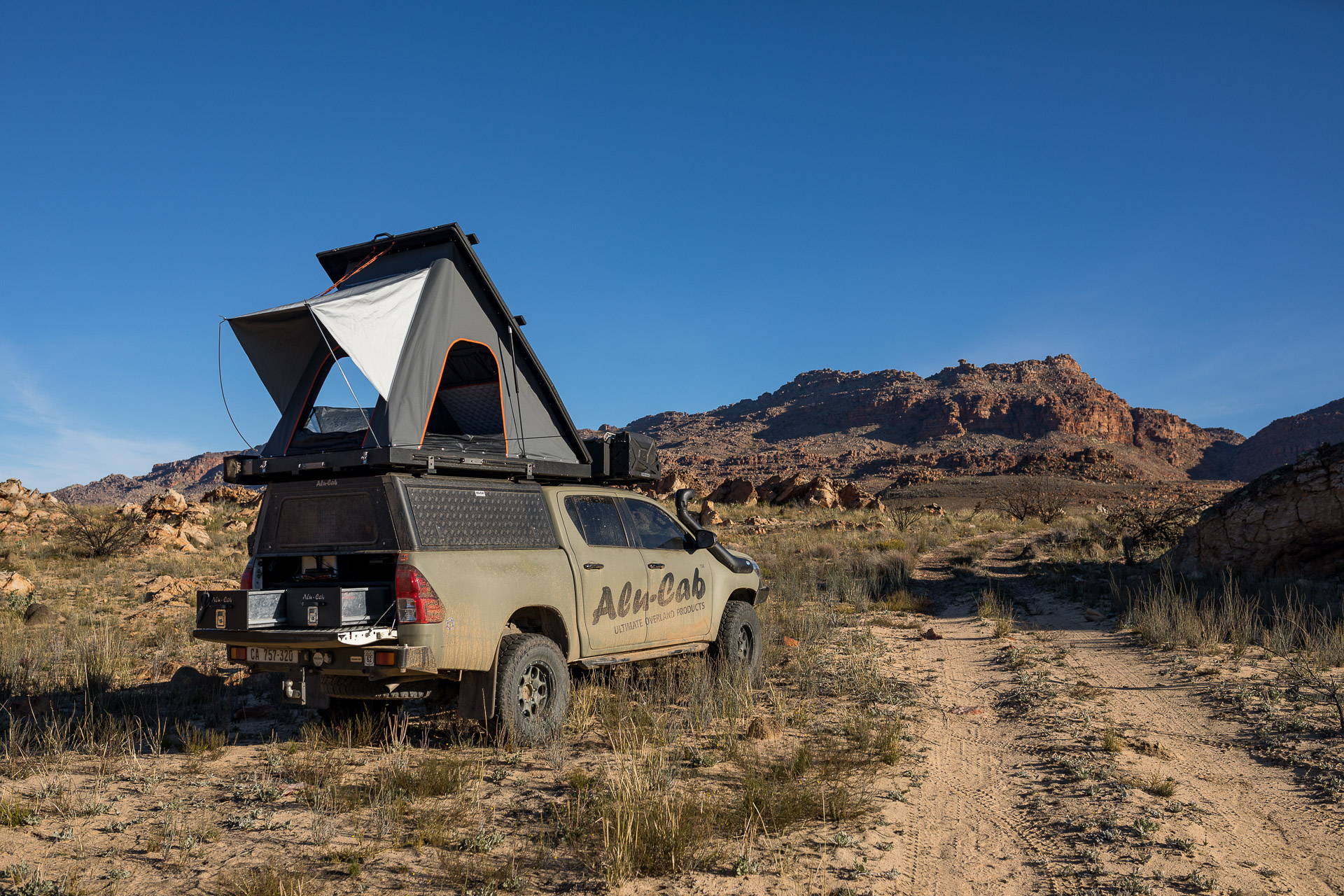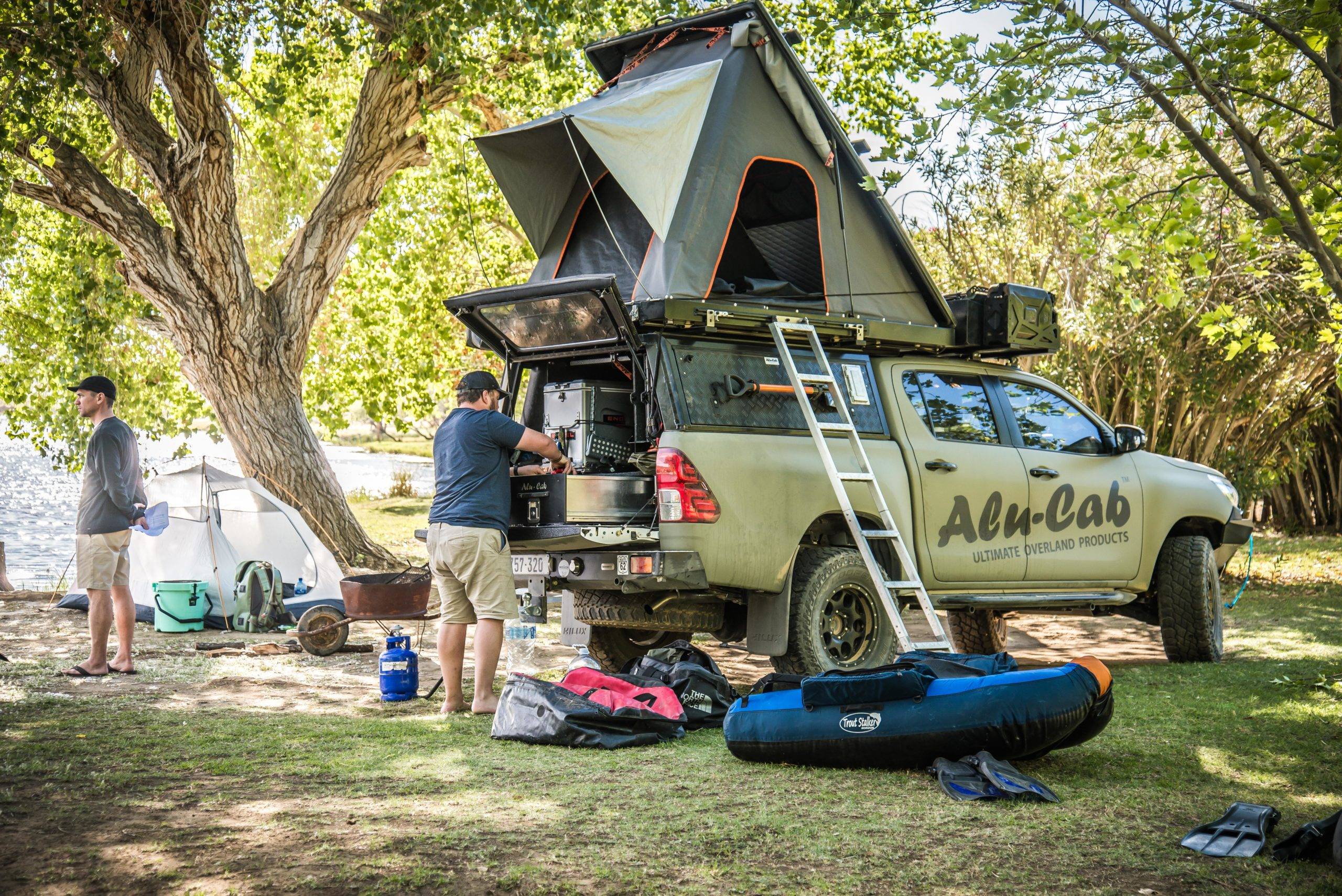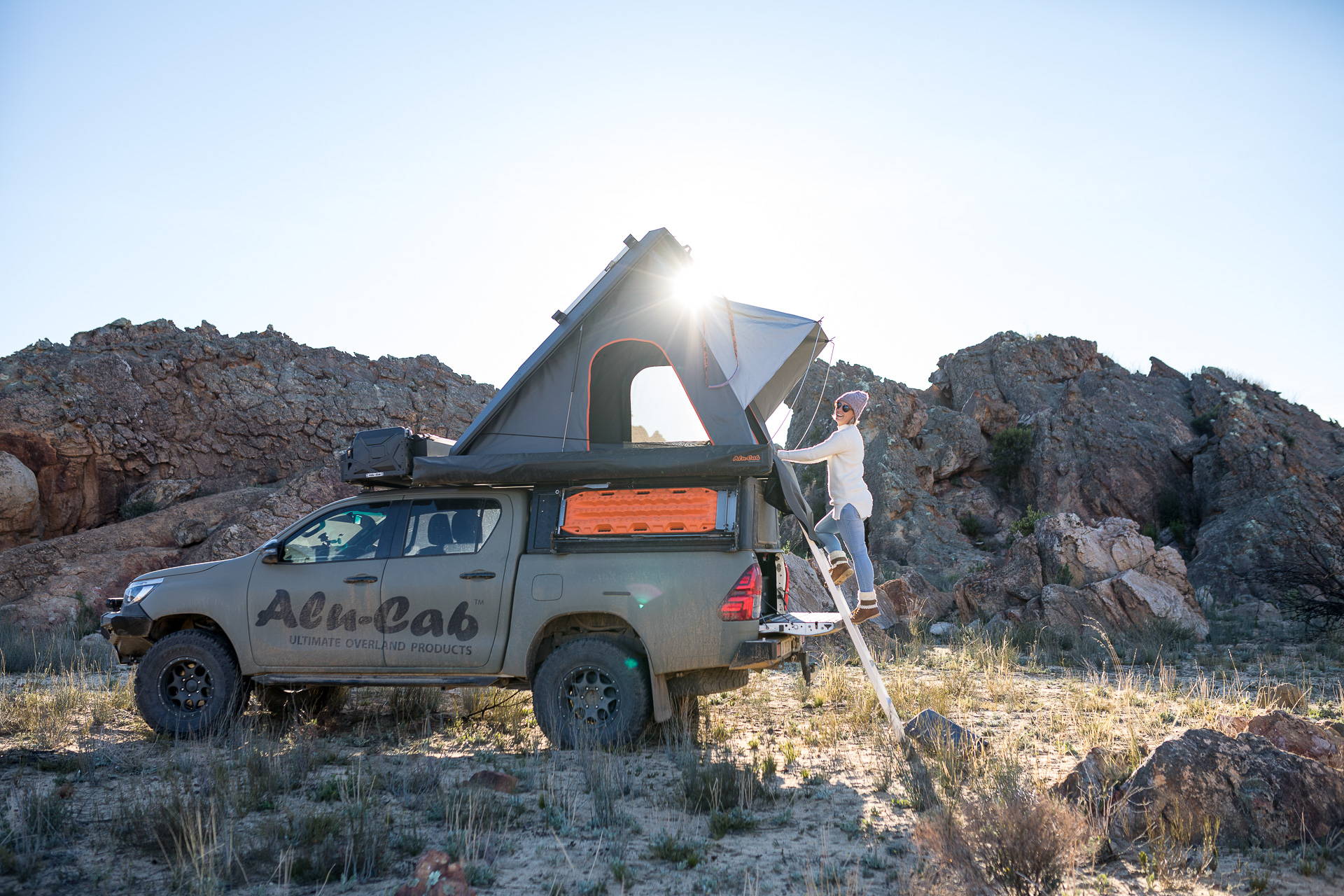 When rooftop tents first hit the market they were revolutionary, mostly because your tent and mattress (the two things that take up the most packing space) were now conveniently stored on your roof. Of course, there are many more benefits to owning a rooftop tent, but likewise, there are plenty of cons, too.
Fortunately, most of these drawbacks are associated with soft-shell rooftop tents, as well as heavy canvas units that are difficult to flip open. For these reasons, our Expedition Tent has always followed a hard-shell design. The benefits of this setup include…
A gas-strut assisted design that takes seconds to open and close
A three-point entry / exit layout so you don't have to plan your campsite around your tent
A more aerodynamic shape
You can close the tent with your bedding inside, and lastly…
Our Expedition Tent has always followed a hard-shell design.
What's more, hard-shell tents typically last longer than their soft-shell equivalents, they're also easier to clean, and far more resilient to rain, snow and windy weather conditions.
But most of all, from an overland-travel perspective (where you're moving from one camp to the next), you just can't beat the convenience of a popup rooftop tent; which is why our ever popular Expedition Tent is now in its 3rd Generation design.
Over the years, we've been adding continuous improvements to our Expedition Tent, opting for a wider, more spacious layout, as well as a streamlined design that's both aesthetically pleasing, and far more aerodynamic.
But even more so, three critical features have always been important to us while developing our hard-shell tent
FEATURES
Lightweight aluminium construction
Built-in cargo rails for the fitment of optional load bars
Hard-shell structure that can carry additional gear – solar panels, kayak, mountain bikes or camping table
Streamlined aerodynamic profile
3-point access with a door / window on each side
Gas-strut assisted pop-up design
Opens and closes in seconds so you can still go on that late-afternoon game drive
75 mm high-density foam mattress with zip-off cover
Quick release ladder that stows inside your tent when closed
Storage pockets
Internal USB power points
Internal 12V plug point
Internal lighting
Rear door awning to keep the entrance dry
Dual-layer canvas for better insulation and protection
Wind resistant design thanks to single-sided opening
Top and bottom foam insulation for class leading insulation
LOAD RATING FOR CARGO RAILS:
The load rating for the cargo rails on the tent roof is 50kg. It is important to note that where the load is located on the roof, will determine how easy or difficult it is to open the tent.
It is always suggested to shift heavier loads towards the front of the tent, and much lighter loads, like a solar panel, to the rear.